Family-Owned, Third Generation Strong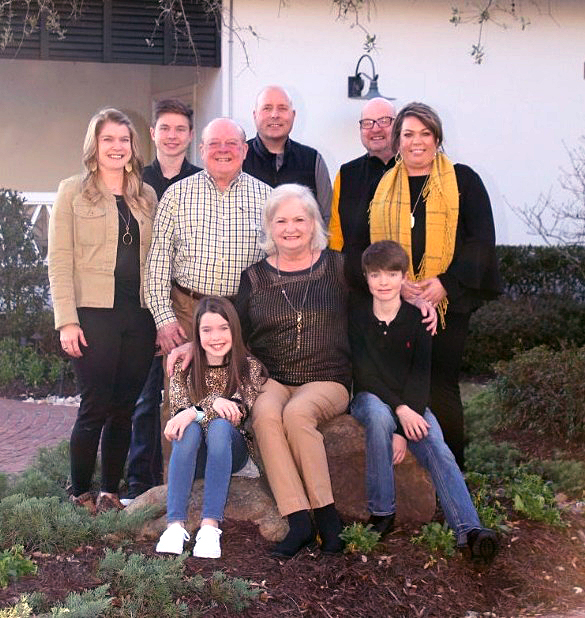 As a young boy, John Polk watched his parents transform what started as a retirement project of preparing hickory smoked ham into a successful business. John saw the potential in what his parents had started, so in 1974 he took the reins of the company. By keeping his parents' secret recipe for the hickory-smoked flavor, and adding his own recipe for success, John has steadily grown the product offerings over the years. Now Polk's Meat Products provides a wide variety of smoked meats that drive even the pickiest customers back for more.
In April of 1998, Polk's purchased Hickory Hollow Farms along with the Magnolia Brand label. The tremendous growth of the business soon led to a new manufacturing facility. In May of 2000, all manufacturing was consolidated into a large, state of the art plant located in Magee, MS. This expansion led to an increase of five times the production of the previous two plants combined.
In 2011, after thirty-seven years as the CEO, John assumed the role as Chairman making it possible to pursue a second career in public service. This opened the door for his daughter Julie to become CEO, something she had been training for since 2000, when she began working for the company full time. Under Julie's aggressive leadership, Polk's looks to further its position as the largest smoked meat processor in the State of Mississippi and expand into new markets nationwide. No matter the size of the job, Polk's will continue to offer the finest smoked meats available for retail or food service.
---
Julie Polk Breazeale
Chief Executive Officer
As a teenager, Julie decided she would like to play an active role in their family's business. She attended The University of Southern Mississippi and graduated with a BS in Business Administration in December of 2000. Julie then went on to represent the third generation and work for the family business. She has held several management positions within the company. In 2007, Julie completed the Master's program in business at the University of Southern Mississippi. She currently holds the office of Chief Executive Officer for Polk's Meat Products, Inc.
Grateful to those that support her, she has been honored to receive numerous awards and accolades during her career. Both past and present, Julie has been a part of numerous business, civic and charity organizations. It's her vision to continue growing Polk's Meat just as her grandfather and father did. She married Eddy Breazeale in 2003, and they have three children: Barrett, Blake and Olivia.
---
Devona Wood
Human Resources Director and Procurement Specialist
Devona has been with us since 2021 and came with over 20 years experience in HR.
---
Amanda Smith
Scheduling and Production Manager
---
Pam Boudreaux
Telesales
---
Ruby Cartwright
HACCP & Food Safety Coordinator
Ruby has been with Polk's since 1998, with the exception of when she attended Mississippi State University Extension where she took a variety of courses in Food Safety, HACCPP and nutrition. She is now responsible for the company's BRC Certification, USDA compliance, HACCP program and Food Safety.
Ruby resides in Brookhaven, MS with her husband Kevin, their nephew and many animals.
---
Stacy Anderson
Director of Accounting & Office Administration
Stacey has worked with Polk's Meats since 1999 as the Director of Accounting and Office Administration. She works with and supports Polk's customers, the Polk's sales team and all Polk's employees.
Stacey received an Associate's Degree from Holmes Community College and a B.S. from Mississippi State University. She is married to Jimmy and they have two sons Mac and Jackson. They reside in Magee, Mississippi.
---
Veronica Harry
Plant Manager
Veronica joined the Polk's team on June 21, 2000 and is responsible for overseeing all facets of the manufacturing process for Polk's, including sanitation, production, packaging and warehousing. Veronica received her Bachelor of Science Degree in Agribusiness Management from Alcorn State University. Veronica is the proud mother of two daughters.
---
Sales Team
Eric Elmore
Director of Sales & Marketing
---
Laura Tillman
Retail Sales
Laura Tillman is a 25-year veteran of the food industry. She joined Polk's Meat Products in 2004 and has the retail coverage responsibility for all Sam's Clubs and Winn Dixie stores for the company.
Laura has volunteered for the March of Dimes and Love's Kitchen in her spare time. She served on the Lauderdale County Tourism Board for four years.
She is the proud mother of two children and has two grandchildren.
---
Robbie Hemphill
DSD Retail Sales Manager